Where is Ogasawara Islands?
Location
The Ogasawara Islands are a group of more than 30 small subtropical islands in the northwestern Pacific Ocean, located approximately 1,000 km south of Tokyo Bay. The Ogasawara Islands extend about 400 km from north to south and consist of the Ogasawara Archipelago (the Mukojima, Chichijima, and Hahajima Island Groups), the Kazan (Iwo) Island Group, and isolated islands in the surrounding area such as Nishinoshima.
---
Life
The Ogasawara Islands are said to have been discovered in 1593 by a man named Sadayori Ogasawara. The islands were uninhabited until 1830 and thus came to be called the Bonin Islands ("bonin" is derived from the Japanese word "Munin," meaning "no people"). Today, there are approximately 2,600 residents on Chichijima and Hahajima Islands.
There is no airport on the Ogasawara Islands. The journey from Tokyo's Takeshiba Pier to Chichijima Island takes about 24 hours each way on a regularly scheduled liner, the Ogasawara Maru. Attracted by the beautiful sea and diverse ecosystems, approximately 20,000 people visit Ogasawara every year.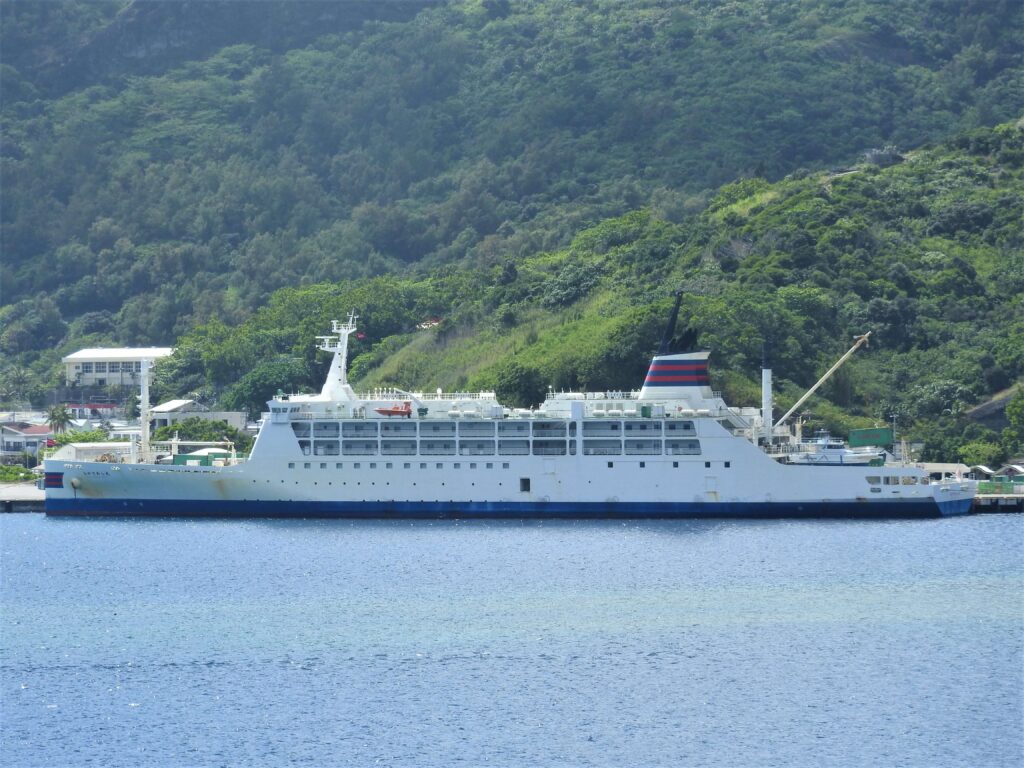 More!
Please check the websites below for more information on life on the Ogasawara Islands.