Centre Information
About Ogasawara World Heritage Centre
The centre was opened in May 2017 as a base for introducing the values and approaches of the Ogasawara Islands as a Natural World Heritage site. In the facility, there are several rooms conducting conservation, and the Exhibition Hall and Multipurpose Room are open to the public.
From the Exhibition Hall, visitors can see the Breeding Lab, where endemic species of land snails and tiger beetles are reared, through a huge glass window.
Original characters of the centre
In 2022, original characters were created, and their names were selected by popular vote: Kinosuke & Benihime
Species: Mandarina sp.D
Sex: ♀
Character: full of curiosity
Favorite food: fruits
Species: Mandarina suenoae
Sex: ♂
Character: shy
Favorite food: vegetable
---
Exhibition Hall
The exhibition hall introduces endemic flora and fauna as well as their biodiversity, which are the value of the Ogasawara Islands as a Natural World Heritage site. With the exhibition of full-sized stuffed animals, land snail figurines using genuine shells, and a replica of a green anole barrier fence, various conservation efforts are also introduced. There is a panel where visitors can leave a message.
---
Multipurpose Room
The Multipurpose Room is used for lectures and as a temporary exhibition space. It can also be used as a meeting room.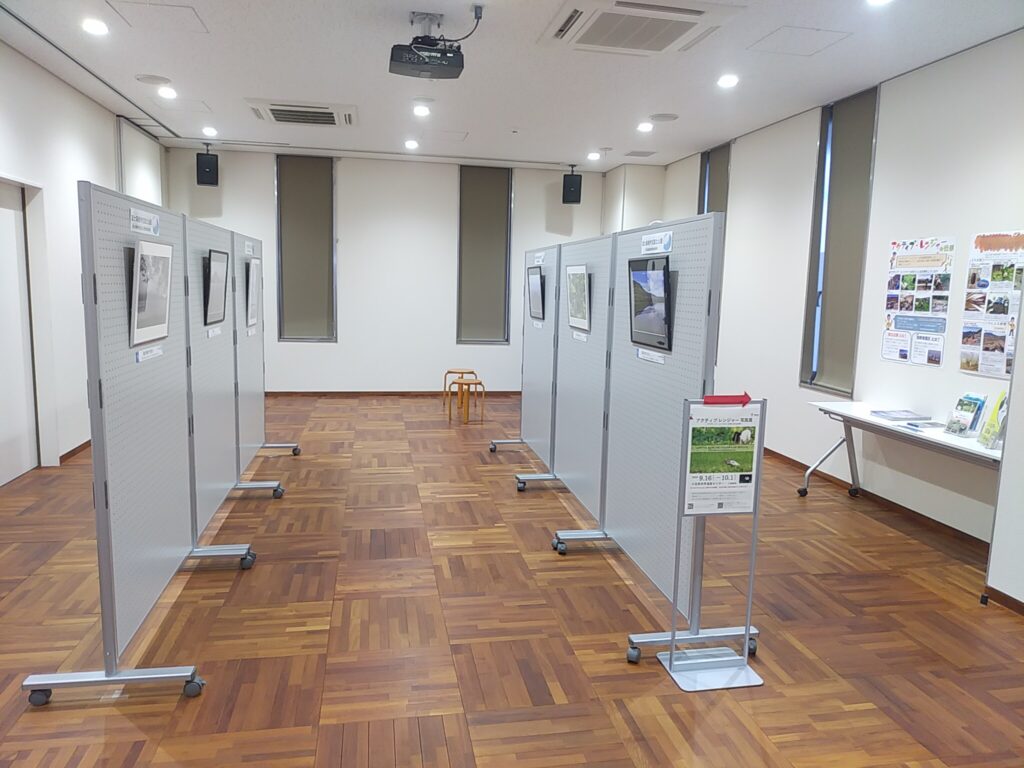 ---
Breeding Lab
In the breeding lab, endemic land snails and tiger beetles are reared, and visitors can see staff working in the lab through a glass window from the Exhibition Hall. Some land snails and tiger beetles only seen in the centre are also exhibited.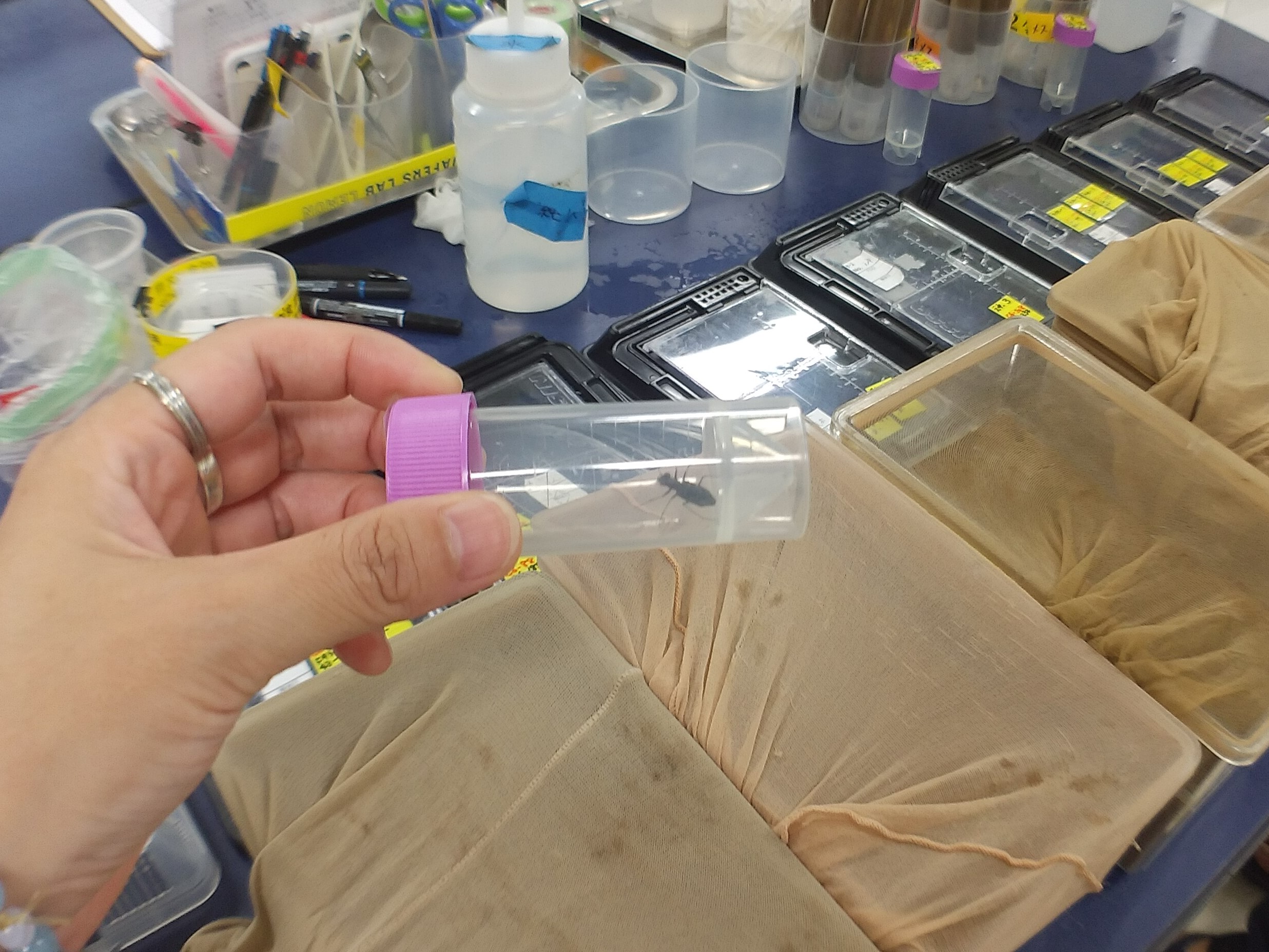 ---
Veterinary Room
A veterinarian is stationed in the Veterinary Room to protect wild animals and offers guidance regarding the proper care of pets for the purpose of conserving the unique biodiversity of the Ogasawara Islands.
---
Inspection & Storage Room
The Inspection Room is used to carry out various tasks, such as checking materials and equipment which will be taken to uninhabited islands and rearing works of endemic land snails returning to their original habitat, in order not to take any non-native species to other islands. After being sterilized either by freezing or fumigation, materials and equipment are stored in the Storage Room.
---
Shoe-washing Space
A shoe-washing space is located just outside of the World Heritage Centre and is free to use. Visitors can ask for a water faucet and brush for cleaning at the Information Counter in the centre.
To protect nature of the Ogasawara Islands, we ask that you clean your shoe soles before and after the activities and before going to the other islands.